Commercial Asbestos Removal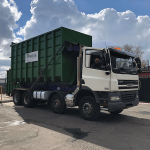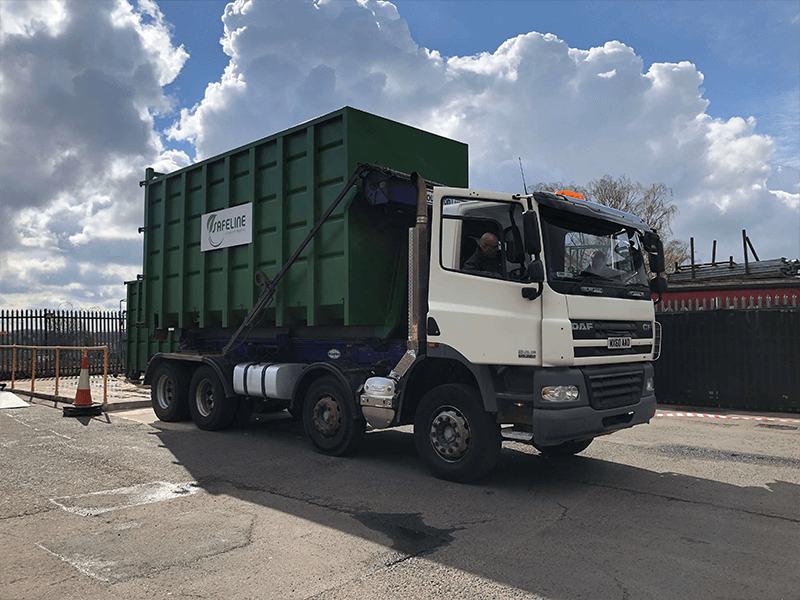 Safeline Environmental are experts in commercial asbestos removal and all end-to-end asbestos services ranging from audits, sampling, and testing through to eventual asbestos disposal. We assist all commercial organisations to meet their duties under asbestos law, whilst also protecting everybody from the life-threatening diseases associated with asbestos.
Duty of care to manage asbestos
Under regulation 4 of CAR 2012 (Control of Asbestos Regulations 2012), commercial property owners have a duty and responsibility to manage asbestos. The HSE (Health & Safety Executive) supports and enforces this legislation. They have published guidance on their "The duty to manage asbestos" page, where they state:
"
The duty to manage asbestos is directed at those who manage non-domestic premises: the people with responsibility for protecting others who work in such premises, or use them in other ways, from the risks to ill-health that exposure to asbestos causes.
"
An overview summary of the duty includes:
taking steps to identify asbestos-containing materials in non-domestic premises
keep an up to date record of locations and conditions of ACMs (asbestos-containing materials)
assess the risk of anyone being exposed to asbestos fibres
prepare an asbestos management plan to manage asbestos risks
take steps to put the plan into action
ongoing reviewing and monitoring of the plan with updates where circumstances change
report on the location and condition ACMs to people who may work on or disturb them
Typical commercial industries
Safeline Environmental provide commercial asbestos removal services to a wide variety of commercial settings. Some of the most popular examples include:
Car parks
Car showrooms, bodyshops and garages
Contractors and building sites
Factories
Farms and their outbuildings
Hotels and guest houses
Landlords and estate agents
Offices
Places of worship
Pubs and restaurants
Shops and supermarkets and
Warehouses
The above is not an exhaustive list but gives a flavour of the types of commercial industries that we provide asbestos-related services.
Non-domestic premises also include common areas. There is a duty to manage areas such as (supplied in alphabetical order): corridors, foyers, garages, gardens, lifts and lift-shafts, outhouses, roof spaces, staircases, and yards.
How Safeline Environmental can help
Safeline Environmental provide a broad range of asbestos services, which will help commercial property owners to meet their duty. Read our asbestos services page for a detailed description of each of the services below:
Asbestos audits
Asbestos testing and
The above is just a summary, whatever asbestos problem or issue you may have, we can help and resolve your problem.
Safeline Environmental accreditations
Safeline Environmental are fully licensed asbestos contractors with a range of accreditations, these include:
ARCA – (Asbestos Removal Contractors Association), view Safeline Environmental's ARCA listing here
CHAS (The Contractors Health and Safety Assessment Scheme) accredited contractor
Construction Line certificate
Environment Agency accreditation – accredited at the upper-tier (highest level) as an accredited carrier of asbestos waste, click here to view our listing
HSE license - we hold a Health and Safety Executive 3 year asbestos removal license
ISO accreditation - Safeline are ISEO accredited to ISO 9001, 14001, and 45001 with the Lloyds Register
RoSPA (Royal Society for the Prevention of Accidents) member and
Safe Contractor accredited
We provide complete end-to-end solutions offering clients complete peace of mind for commercial asbestos removal. We provide asbestos projects large and small, ranging from one small building to an entire portfolio of buildings for larger corporate organisations.
Demonstrable experience
In the last 15 years, Safeline Environmental has completed 1000's of commercial asbestos removal jobs, some smaller, but in the main part, the bulk of the company's experience has been with multi contractor projects that have really highlighted the skill and professionalism of Safeline Environmental.
Commercial premises asbestos project management is a hugely complex undertaking, and to become proficient at the art is a matter of experience. Safeline has earned this experience over its 15 plus years in the commercial asbestos project world.
Contacting Safeline Environmental
If you want more information on how Safeline Environmental can help your commercial asbestos removal project, please contact us via the website here or call one of the specialists on 01299 251083 and our friendly, professional team will assist with all of your asbestos-related queries and to request an asbestos removal quotation.
Need help? Contact us today on
01299 251083
Your in safe hands with
Safeline Environmental